LIFE SURGE SPEAKERS & ARTISTS
 THE LEADING VOICES IN FAITH AND FINANCE
CLICK A SPEAKER/ARTIST FOR BIO
THE HEART OF GOD
True worshipers will worship the Father in spirit and truth, for the Father is seeking such people to worship him.
John 4:23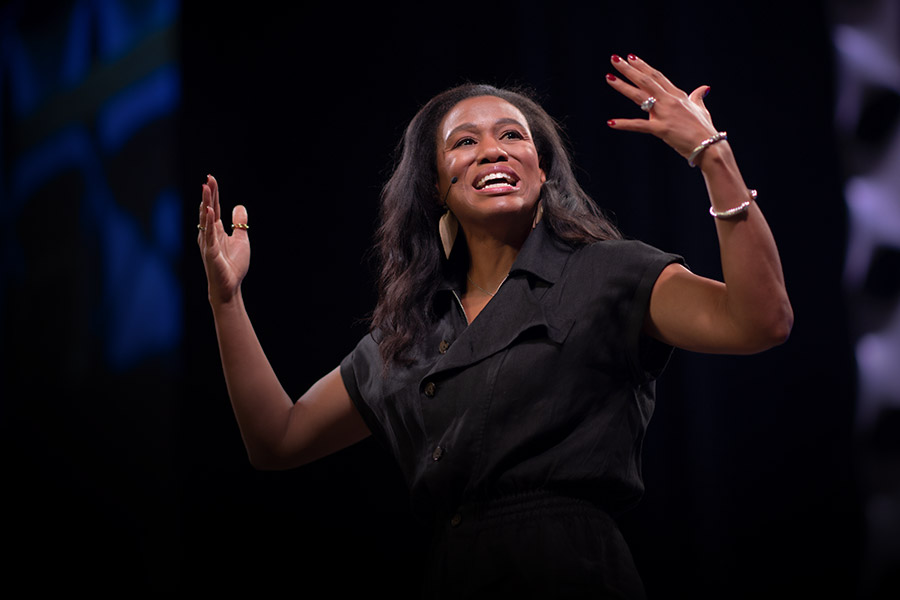 THE MIND OF GOD
Wisdom is the principal thing. In all your getting, get understanding. Proverbs 4:7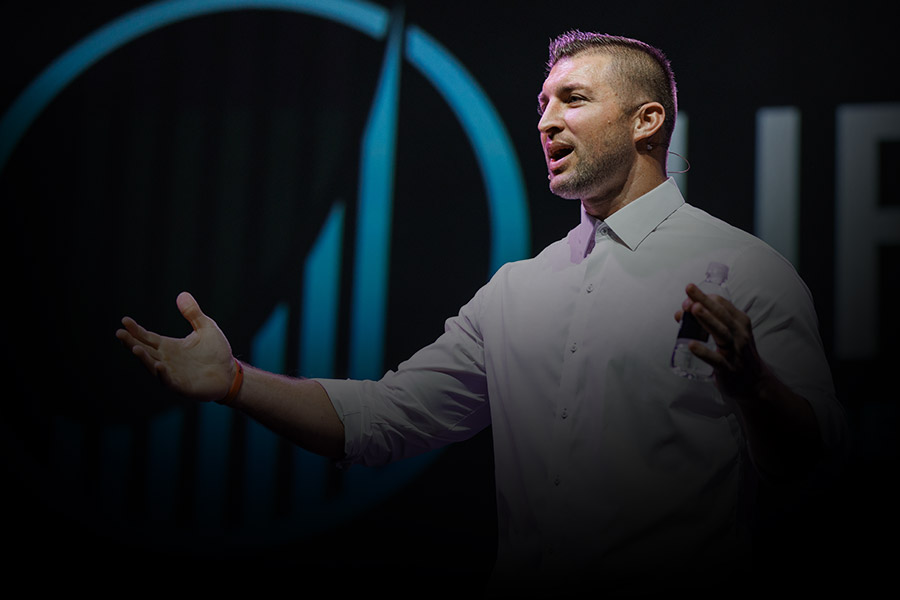 THE ACTIONS OF GOD
Whatever you do, work at it with all your heart, as working for the Lord, not for human masters.
Colossians 3:23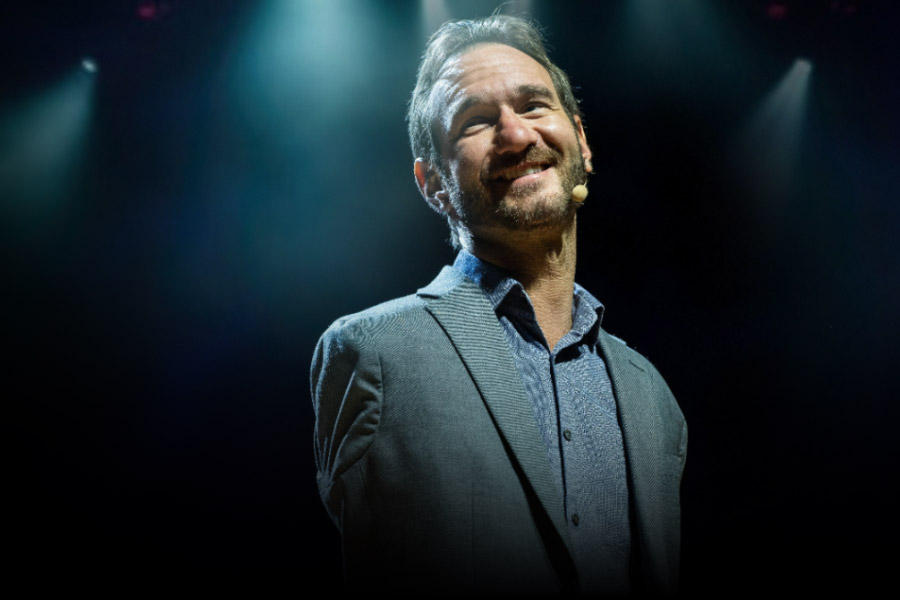 THE RESOURCES OF GOD
I am the Lord your God, who teaches you to profit, who leads you in the way you should go.
Isaiah 48:17
LIFE SURGE SPEAKERS & ARTISTS
THE LEADING VOICES IN FAITH & FINANCE
RENOWNED SPEAKER, AUTHOR & ENTREPRENEUR
Priscilla Shirer is a devoted wife and mother who has a gift for evangelism. Tens of thousands have encountered God in deeply personal and transformative ways through her minis-try. Priscilla has earned the distinguished status of New York Times best-selling author for more than two dozen books. She is also known for her featured roles in inspirational films like War Room (2015), I Can Only Imagine (2017), and Overcomer (2019).
A graduate of Dallas Theological Seminary, Priscilla holds a Master's degree in Biblical Studies. Priscilla and her husband of 22 years, Jerry Shirer, passionately lead Going Beyond Ministries where they provide spiritual support and resources to the body of Christ – serving every denomination and culture across the spectrum of the Church.
KINGDOM AMBASSADOR, ENTREPRENEUR & PHILANTHROPIST
Tim Tebow is a two-time national champion, first-round NFL draft pick and Heisman Trophy winner. He is also a New York Times best-selling author, entrepreneur, and philanthropist. His drive, both on and off the field, has led him to accomplish greatness in the midst of adversity and to keep moving forward to make an impact for the Kingdom of God.
In 2010, he established the Tim Tebow Foundation, an organization that fights against human trafficking and child exploitation. His goal is to bring faith, hope, and love to those needing a brighter day in their darkest hour. His story is guaranteed to motivate you to make an impact in the marketplace and your personal calling, like never before.
WORLD'S #1 MOTIVATIONAL SPEAKER
Nick Vujicic is an Australian-American, born without arms or legs, who is a world-renowned speaker, New York Times best-selling author, coach, and entrepreneur. Nick faced tremendous obstacles living life without limbs.
Bullied at school, fearful and without hope, feelings of helplessness led him to attempt suicide. Nick persevered, discovering key principles that helped him find purpose – turning obstacles into opportunities. A devout Christian, Nick's unwavering faith played a pivotal role in his journey. His profound Christian beliefs and spirituality provided the foundation upon which he built his resilience and determination.
Nick is an anti-bullying advocate, traveling the globe speaking to millions of students. In his presentation, Nick will inspire and equip you to know we can rise above adversity and overcome disabilities of the heart and mind, all while emphasizing the transformative role of faith in his life and message. His story is not just about conquering physical limitations but also about finding strength and hope through his deep Christian convictions, demonstrating that faith can be an anchor in the face of life's greatest challenges.
AMERICAN ACTOR
Jonathan Roumie, an actor known for his compelling performances, is distinguished not only by his talent but also by his deep-rooted faith. Best recognized for portraying Jesus Christ in the acclaimed series "The Chosen," Roumie's portrayal is characterized by a profound spiritual authenticity. He also played the leading role of Lonnie Frisbee in 2023's major motion picture "Jesus Revolution." Beyond the screen, Jonathan is a devout Christian, whose unwavering commitment to his faith is the cornerstone of his personal and professional life.
Roumie has been a ministry leader and has served as an extraordinary minister of Holy Communion within the Catholic Church, a testament to his strong advocacy of the sacraments, ecumenism, humility, and charity. He is deeply involved in promoting spiritual values. In 2020, he received a prestigious nomination for a Papal knighthood, the Order of St. Gregory the Great, recognizing his dedication to the church and its principles.
Jonathan Roumie's life and work stand as a powerful testament to the intersection of art and faith, impacting and inspiring those who encounter his message.
AMERICAN CONTEMPORARY WORSHIP MUSIC COLLECTIVE
Maverick City Music, the groundbreaking Christian music collective founded in 2018, is a collaborative force featuring acclaimed artists such as Chandler Moore, Naomi Raine, Dante Bowe, and Joe L. Barnes. Born from the partnership between Maverick City Church and Elevation Worship, the group has redefined contemporary worship with its diverse, inclusive, and soul-stirring approach.
Renowned for chart-topping albums like "Maverick City Vol. 3 Part 1" and the collaborative project "Old Church Basement" with Elevation Worship, Maverick City Music transcends musical boundaries, delivering messages of faith and unity. With the powerful voices and creativity of its talented members, including recognizable names in the Christian music scene, Maverick City Music continues to shape the future of worship music with authenticity and fervent devotion.
CHRISTIAN SINGER AND SONGWRITER
Chris Tomlin, a luminary in the realm of contemporary Christian music, stands out for his profound impact on worship music globally. Renowned for his emotive vocals and heartfelt songwriting, Tomlin has become a cornerstone of congregational worship. With timeless compositions like "How Great Is Our God" and "Amazing Grace (My Chains Are Gone)," he has left an indelible mark on the genre. Beyond musical prowess, Tomlin's life is deeply rooted in faith, evident in both the authenticity of his lyrics and his commitment to fostering a spirit of worship. As a Grammy Award-winning artist and worship leader, Chris Tomlin continues to inspire millions, exemplifying the seamless integration of faith, music, and a heartfelt devotion to God.
CHRISTIAN SINGER
TAYA, a captivating artist in the realm of contemporary Christian music, is recognized not only for her mesmerizing vocals but also for the depth of her faith. As a prominent member of Hillsong UNITED, her voice has become synonymous with the group's soul-stirring and spiritually uplifting sound. TAYA's artistic journey is intricately interwoven with her Christian convictions, evident in the sincerity and passion that permeates her performances. Her contributions to hit albums like "Wonder" and "People" have resonated globally, bringing a powerful blend of faith and artistry to listeners. Beyond the stage, TAYA's life and work reflect a commitment to living out her Christian values, making her not just an artist but a beacon of inspiration for those seeking a harmonious integration of faith and music.
TELEVISION PERSONALITY AND ENTREPRENEUR
Marcus Lemonis, a prominent entrepreneur and television personality, is known for his role as the host of CNBC's "The Profit" and his adept business acumen. Beyond the boardroom, Lemonis is guided by a strong foundation of faith. A proud Lebanese-American, Marcus's Christian beliefs play a pivotal role in shaping his values and approach to business. His journey, marked by resilience and success, is intricately woven with the principles of integrity and compassion, stemming from his Christian convictions. Lemonis's philanthropic endeavors, commitment to ethical business practices, and leadership reflect the influence of his faith, making him a notable figure not only in the business world but also as an advocate for incorporating faith into one's professional life.
CHRISTIAN MUSICIAN
Chandler Moore, a rising star in the realm of Christian music, is recognized for his extraordinary talent and deep-rooted faith. As a prominent member of Maverick City Music, he contributes to the collective's soul-stirring and inclusive worship style. Chandler's soulful vocals and musical prowess have made him a standout figure in the contemporary gospel scene, with notable contributions to hit albums like "Maverick City Vol. 3 Part 1" and "Old Church Basement." Beyond his musical accomplishments, Chandler Moore's journey is intricately woven with his Christian convictions, evident in the authenticity and spiritual depth of his performances. As a worship leader and artist, he continues to inspire and connect audiences through the powerful intersection of faith and music
TELEVISION PERSONALITY AND ENTREPRENEUR
Willie Robertson, an American entrepreneur, television personality, and devout Christian, stands as a charismatic figure at the helm of the Robertson family's fame. Best known as the CEO of Duck Commander and for his role in the reality TV show "Duck Dynasty," Willie has seamlessly blended business success with unwavering faith. Beyond the duck call empire, he has been an outspoken advocate for conservative values, mirroring his deep Christian convictions. Willie's journey reflects the harmony of family, faith, and business acumen, making him a relatable and influential presence. Through the lens of television and the pages of his book, "American Entrepreneur," Willie Robertson continues to share his experiences, showcasing the transformative power of faith in both personal and professional realms.
CO-FOUNDER OF DUCK COMMANDER

Phil Robertson, born April 24, 1946, is an American entrepreneur, author, and reality TV personality. Best known as the patriarch of the Robertson family on A&E's "Duck Dynasty," he gained fame for his down-to-earth demeanor and love for duck hunting. A devout Christian, Robertson openly shares his faith, emphasizing the transformative power of Christianity in his life. His journey includes a period of waywardness, but his rediscovery of faith became a cornerstone of his identity.
Beyond television, he co-founded the Duck Commander company, a multi-million-dollar business, and is an outspoken advocate for conservative values. Robertson's life reflects the intertwining of family, faith, and business success in the spotlight.
MATRIARCH OF THE ROBERSTON FAMILY
Kay Robertson, born on December 21, 1948, is an American matriarch known for her integral role in the Robertson family featured on the reality TV show "Duck Dynasty." Married to Phil Robertson, Kaye is a warm and nurturing presence, contributing to the family's success in the duck call business, Duck Commander.
Kaye's life is deeply rooted in Christianity. As a supportive spouse and mother, she has played a vital role in maintaining the family's strong values and close-knit bond. Kaye Robertson exemplifies grace and resilience, embodying the core principles of family, faith, and love that define the Robertson household.
FOUNDER OF AUNTIE ANNE'S PRETZELS
From a humble side-hustle startup in 1998, Auntie Anne's Pretzels grew from a single pretzel stand to 100 storefronts nationwide in just 4 years! Founded on Christian principles, the company today is the world's largest pretzel franchise with over 1,800 stores.
In her unforgettable presentation, Anne Beiler shares the power of endurance in pursuing her vision and reveals her personal struggle to move from pain to purpose and growth. You'll hear how her faith saved her life, led her to success, and helped her reach past her own despair to help others.

In the end, Anne's story is about the true freedom that comes to those willing to break free from the enemy's stronghold.
ENTREPRENEUR
Myron Golden, a distinguished figure in the realms of entrepreneurship and personal development, has garnered acclaim for his transformative influence and commitment to empowering individuals. As a motivational speaker, author, and business coach, Myron's journey is characterized by a passion for helping others unlock their full potential. His impactful teachings on financial literacy and wealth-building strategies have resonated with diverse audiences.
Grounded in faith, Myron Golden's life and work reflect a deep commitment to values that extend beyond financial success. Whether through his inspirational talks or written works, he weaves principles of faith, ethics, and purpose into the fabric of personal and professional development. Myron Golden stands as a beacon, illuminating the path towards financial empowerment while emphasizing the significance of a values-driven life.
ACCLAIMED KINGDOM ENTREPRENEURS
Twin brothers David and Jason Benham are former professional baseball players, nationally acclaimed entrepreneurs and best-selling authors. Their first company grew 100 offices in 35 states, and catapulted them onto the national stage. They topped charts like Inc. Magazine's fastest-growing companies, Franchise 500's top new franchises, and the U.S. Chamber of Commerce's top small businesses of the year.
After a brief time as HGTV reality television hosts, the brothers built a thriving community of faith-filled entrepreneurs, called Expert Ownership, to equip and empower believers to stand strong for the faith in the midst of a morally declining culture.
MUSICIAN, SINGER AND SONGWRITER
Donnie Bolden Jr. grew up in the church pastored by his parents. Since he was a young child, Donnie has always had a love for playing music and singing. At the age of eight, Donnie wrote his first song titled, Jesus Is The Light Of My Life.
Donnie started his professional career with a group called Sons of Thunder, which led to signing with WEA Distribution and Light Year. Through this endeavor, they were able to record a video, His Name Is Jesus, which aired on Black Entertainment Television (B.E.T.) and Gospel Grooves.
He is the current Musical Director and Praise Leader at his childhood church, and his greatest desire is to bring God's Word through the music that he plays and sings.